Pub
The Queens has an 'Open Plan' design with distinct areas that merge nicely together. The main bar has solid oak flooring and low beamed ceilings which give a cosy, dog friendly atmosphere. This flows, down a couple of steps, into our beautiful, vaulted roof restaurant.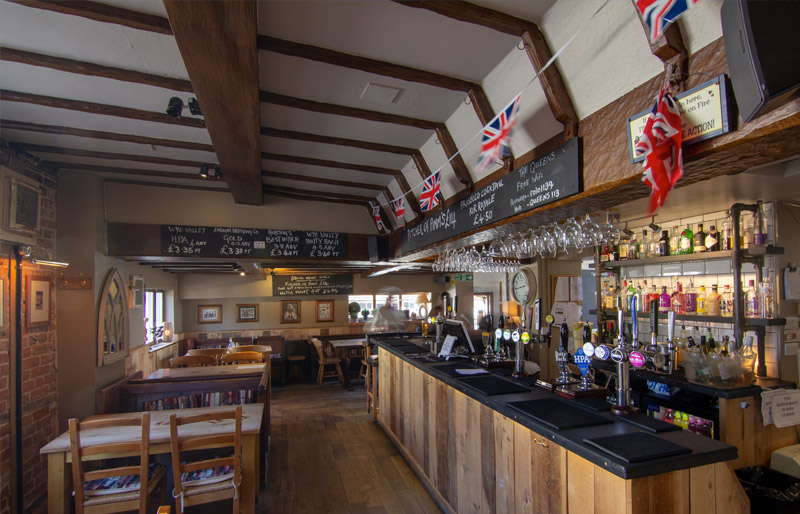 Take a look at our 'Local Food Heroes' blackboard - it shows where we source all our local beer, wine & produce from around the county. We currently serve four real ales all brewed within a 30 mile radius.
Our wine list was created for us by Juckes of Worcester, another family run local business. Ian travels extensively to many wine producing areas to bring us the best wine he samples.
For children we provide smaller portions of some of our main dishes, unfortunately children are not allowed in the bar area after 6pm but are very welcome in the restaurant.